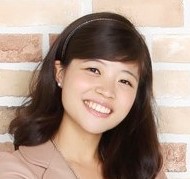 Tomi
A wonderful gift for those who are taking the Beginner Level of Test of Proficiency in Korean (TOPIK)!
Good news for everyone who is preparing for TOPIK!
1671 vocabularies for the beginner level (TOPIK I) are released for free!
You can even listen to it on Youtube, and download the PDF and carry it around on your smartphone!
Everyone who is studying for TOPIK level 1&2, please feel free to use the list for your study!
Vocabulary list for beginner: 1671 words
You can search for a word for using the search box on the right.
Click "한글" to change the list into the "가나다라" order .
| No. | 한글 | English |
| --- | --- | --- |
| 1 | 가게 | store, shop |
| 2 | 가격 | price |
| 3 | 가구 | furniture |
| 4 | 가깝다 | close |
| 5 | 가끔 | sometimes |
| 6 | 가다 | go |
| 7 | 가르치다 | teach |
| 8 | 가방 | bag |
| 9 | 가볍다 | light |
| 10 | 가수 | singer |
| 11 | 가슴 | chest, breast |
| 12 | 가요 | song |
| 13 | 가운데 | middle |
| 14 | 가위 | scissors |
| 15 | 가을 | autumn, fall |
| 16 | 가장 | most |
| 17 | 가져가다 | take away |
| 18 | 가져오다 | bring |
| 19 | 가족 | family |
| 20 | 가지 | branch |
| 21 | 가지다 | have |
| 22 | 각 | each |
| 23 | 간 | while |
| 24 | 간단하다 | simple, easy |
| 25 | 간단히 | simply |
| 26 | 간식 | snack |
| 27 | 간장 | soy sauce |
| 28 | 간호사 | nurse |
| 29 | 갈비 | Galvi, spareribs |
| 30 | 갈비탕 | Galbitang, spareribs soup |
| 31 | 갈색 | brown |
| 32 | 갈아타다 | transfer |
| 33 | 감 | persimmon |
| 34 | 감기 | cold |
| 35 | 감기약 | cold medicine |
| 36 | 감다 | close ~ (eyes) |
| 37 | 감동 | sensation |
| 38 | 감동하다 | be impressed |
| 39 | 감사 | thank |
| 40 | 감사드립니다 | thank you |
| 41 | 감사하다 | thank, appreciate |
| 42 | 감사합니다 | thank you |
| 43 | 감자 | potato |
| 44 | 감자탕 | Gamjatang, potato soup |
| 45 | 갑자기 | suddenly |
| 46 | 값 | price |
| 47 | 강 | river |
| 48 | 강아지 | puppy |
| 49 | 강좌 | lecture |
| 50 | 갖다 | have |
| 51 | 같다 | same |
| 52 | 같이 | together |
| 53 | 개 | dog, ~ piece(s) |
| 54 | 개나리 | forsythia |
| 55 | 개인 | individual |
| 56 | 거기 | there |
| 57 | 거리 | street |
| 58 | 거실 | living room |
| 59 | 거울 | mirror |
| 60 | 거의 | almost, nearly |
| 61 | 거짓말 | lie |
| 62 | 걱정 | anxiety, concern |
| 63 | 걱정하다 | worry |
| 64 | 건강 | health |
| 65 | 건강하다 | be healthy |
| 66 | 건너가다 | cross (a road) |
| 67 | 건너다 | cross over |
| 68 | 건너편 | other side, opposite side |
| 69 | 건물 | building |
| 70 | 건배 | cheers, toast |
| 71 | 걷다 | walk |
| 72 | 걸다 | bet, call |
| 73 | 걸리다 | get caught, take (time) |
| 74 | 걸어가다 | walk (go) |
| 75 | 걸어오다 | walk (come) |
| 76 | 검은색 | black |
| 77 | 것 | that, thing, it |
| 78 | 게임 | game |
| 79 | 겨울 | winter |
| 80 | 겨울방학 | winter vacation |
| 81 | 결과 | result |
| 82 | 결정 | decision |
| 83 | 결정하다 | decide |
| 84 | 결혼 | marriage |
| 85 | 결혼식 | wedding ceremony |
| 86 | 결혼하다 | get married |
| 87 | 경기 | competition, game |
| 88 | 경기장 | stadium, arena |
| 89 | 경복궁 | Gyeongbokgung |
| 90 | 경주 | Gyeongju |
| 91 | 경찰 | police |
| 92 | 경찰관 | police officer |
| 93 | 경찰서 | police office |
| 94 | 경치 | view, landscape |
| 95 | 경험 | experience |
| 96 | 계단 | stairs |
| 97 | 계란 | egg |
| 98 | 계산하다 | calculate |
| 99 | 계속 | continue |
| 100 | 계시다 | be, exist (honorific form) |
| 101 | 계절 | season |
| 102 | 계획 | plan |
| 103 | 고기 | meat |
| 104 | 고등학교 | high school |
| 105 | 고등학생 | high school student |
| 106 | 고르다 | choose |
| 107 | 고마웠습니다 | Thank you (past tense) |
| 108 | 고맙다 | thank |
| 109 | 고맙습니다 | Thank you |
| 110 | 고모 | paternal aunt |
| 111 | 고모부 | paternal uncle |
| 112 | 고속버스 | express bus |
| 113 | 고양이 | cat |
| 114 | 고장 | broken, malfunction |
| 115 | 고추 | red pepper |
| 116 | 고추장 | Kochujang, red pepper paste |
| 117 | 고치다 | fix |
| 118 | 고프다 | hungry |
| 119 | 고향 | hometown |
| 120 | 곧 | soon |
| 121 | 골목 | alley |
| 122 | 골프 | golf |
| 123 | 곱다 | beautiful |
| 124 | 곳 | place |
| 125 | 공 | ball |
| 126 | 공간 | space |
| 127 | 공기 | air |
| 128 | 공무원 | public official |
| 129 | 공부 | study |
| 130 | 공부하다 | study |
| 131 | 공연 | show, public performance |
| 132 | 공원 | park |
| 133 | 공중전화 | payphone, public phone |
| 134 | 공짜 | free |
| 135 | 공책 | notebook, note |
| 136 | 공항 | airport |
| 137 | 공휴일 | public holiday |
| 138 | 과 | division |
| 139 | 과거 | past |
| 140 | 과일 | fruit |
| 141 | 과자 | snack |
| 142 | 과학 | science |
| 143 | 관계 | relation |
| 144 | 관광하다 | travel, sightsee |
| 145 | 관심 | attention, interest |
| 146 | 광고 | advertisement |
| 147 | 괜찮다 | be okay |
| 148 | 괜찮습니다 | It's fine. |
| 149 | 교과서 | textbook |
| 150 | 교수 | professor |
| 151 | 교실 | classroom |
| 152 | 교체 | substitute, change |
| 153 | 교통 | traffic |
| 154 | 교통사고 | traffic accident |
| 155 | 교회 | church |
| 156 | 구 | 9 |
| 157 | 구경하다 | take a look |
| 158 | 구두 | shoes |
| 159 | 구름 | cloud |
| 160 | 구십 | 90 |
| 161 | 구월 | September |
| 162 | 구하다 | save, seek, get |
| 163 | 국 | soup |
| 164 | 국내 | domestic |
| 165 | 국립 | nationalestablished, state |
| 166 | 국수 | noodle |
| 167 | 국어 | Korean language |
| 168 | 국적 | nationality, country of citizenship |
| 169 | 국제 | international |
| 170 | 군인 | soldier, military personnel |
| 171 | 굽다 | bake |
| 172 | 권 | ~ book(s) |
| 173 | 귀 | ear |
| 174 | 귀엽다 | cute |
| 175 | 규칙 | rule |
| 176 | 귤 | mandarin orange |
| 177 | 그 | it |
| 178 | 그거 | it |
| 179 | 그것 | it |
| 180 | 그곳 | there |
| 181 | 그날 | that day |
| 182 | 그냥 | just, as it is |
| 183 | 그동안 | meantime, meanwhile, up to now |
| 184 | 그들 | them, they |
| 185 | 그때 | then, at that time |
| 186 | 그래 | Yes, Yeah |
| 187 | 그래서 | so, thus |
| 188 | 그램 | gram |
| 189 | 그러나 | but, however |
| 190 | 그러니까 | so, because |
| 191 | 그러면 | then, if so |
| 192 | 그런 | then, such |
| 193 | 그런데 | by the way, however |
| 194 | 그럼 | then |
| 195 | 그렇게 | like that, so |
| 196 | 그렇구나 | well, I see. |
| 197 | 그렇다 | Yes, that's it. |
| 198 | 그렇습니다 | That's right. |
| 199 | 그렇지만 | nevertheless, but |
| 200 | 그릇 | bowl, container, tableware |
| 201 | 그리고 | and |
| 202 | 그리다 | draw |
| 203 | 그림 | drawing, picture |
| 204 | 그만 | stop, finish |
| 205 | 그분 | his, the person |
| 206 | 그저께 | day before yesterday |
| 207 | 그중 | among them |
| 208 | 그쪽 | there, the person |
| 209 | 그치다 | stop, end, cease |
| 210 | 극장 | theater, cinema |
| 211 | 근처 | nearby, neighborhood |
| 212 | 글 | post, sentence, character |
| 213 | 글쎄요 | I do not know., well, I guess ~ |
| 214 | 금방 | soon, a little while ago |
| 215 | 금연 | no smoking |
| 216 | 금요일 | Friday |
| 217 | 금주 | abstinence, temperance |
| 218 | 급 | class, grade |
| 219 | 급하다 | hurry, urgent |
| 220 | 기간 | term, period |
| 221 | 기다리다 | wait |
| 222 | 기르다 | cultivate, grow |
| 223 | 기름 | oil, gasoline |
| 224 | 기분 | feeling |
| 225 | 기뻐하다 | glad, delight |
| 226 | 기쁘다 | happy |
| 227 | 기사 | article, driver, engineer |
| 228 | 기숙사 | dormitory |
| 229 | 기억하다 | remember |
| 230 | 기온 | temperature |
| 231 | 기자 | reporter |
| 232 | 기차 | train |
| 233 | 기침 | cough |
| 234 | 기타 | other |
| 235 | 긴장되다 | be nervous |
| 236 | 길 | way, road |
| 237 | 길다 | long |
| 238 | 김 | seaweed |
| 239 | 김밥 | Kimbab |
| 240 | 김치 | Kimchi |
| 241 | 김치찌개 | Kimchi stew |
| 242 | 김포공항 | Gimpo International Airport |
| 243 | 까만색 | black color |
| 244 | 까맣다 | black |
| 245 | 깎다 | cut, shave |
| 246 | 깜짝 | startled, surprised |
| 247 | 깨끗하다 | clean |
| 248 | 깨다 | wake up, crack, break |
| 249 | 깨지다 | chip, crack, break |
| 250 | 꺼내다 | take out |
| 251 | 껌 | chewing gum |
| 252 | 꼭 | exactly, absolutely |
| 253 | 꽃 | flower |
| 254 | 꽃집 | florist |
| 255 | 꾸다 | dream |
| 256 | 꿈 | dream |
| 257 | 끄다 | turn off, extinguish, stop |
| 258 | 끓이다 | boil |
| 259 | 끝 | end |
| 260 | 끝나다 | finish, end |
| 261 | 끝내다 | finish |
| 262 | 끼다 | put on, plug, (fog) rolls in |
| 263 | 나 | I |
| 264 | 나가다 | go out, get out |
| 265 | 나누다 | share, divide |
| 266 | 나다 | occur, come out |
| 267 | 나라 | country |
| 268 | 나무 | tree |
| 269 | 나빠지다 | spoil, deteriorate |
| 270 | 나쁘다 | bad |
| 271 | 나오다 | come out, appear |
| 272 | 나이 | age, old |
| 273 | 나중 | later, after |
| 274 | 나타나다 | appear |
| 275 | 나흘 | four days |
| 276 | 낚시 | fishing |
| 277 | 날 | day |
| 278 | 날씨 | weather |
| 279 | 날짜 | date |
| 280 | 남 | south, man |
| 281 | 남기다 | leave |
| 282 | 남녀 | men and women |
| 283 | 남대문시장 | Namdaemun market |
| 284 | 남동생 | younger brother |
| 285 | 남미 | South America |
| 286 | 남북 | north and south |
| 287 | 남자 | man |
| 288 | 남쪽 | south |
| 289 | 남편 | husband |
| 290 | 남학생 | male student |
| 291 | 낮 | day, noon, during the day |
| 292 | 낮다 | low |
| 293 | 내 | of mine, my |
| 294 | 내가 | I |
| 295 | 내과 | internal medicine |
| 296 | 내년 | next year |
| 297 | 내다 | pay, put out |
| 298 | 내려가다 | go down |
| 299 | 내려오다 | come down |
| 300 | 내리다 | go down |
| 301 | 내용 | content |
| 302 | 내일 | tomorrow |
| 303 | 냄비 | pot |
| 304 | 냄새 | smell |
| 305 | 냉면 | cold noodle |
| 306 | 냉장고 | refrigerator |
| 307 | 너 | you |
| 308 | 너무 | too, very |
| 309 | 넓다 | wide |
| 310 | 넘다 | exceed, more than |
| 311 | 넘어지다 | fall down, fall |
| 312 | 넣다 | put in |
| 313 | 네 | yes, 4 |
| 314 | 넥타이 | necktie |
| 315 | 넷 | 4 |
| 316 | 넷째 | fourth |
| 317 | 년 | year |
| 318 | 노란색 | yellow color |
| 319 | 노랗다 | yellow |
| 320 | 노래 | song |
| 321 | 노래방 | Karaoke shop |
| 322 | 노래하다 | sing |
| 323 | 노력하다 | endeavor, strive |
| 324 | 노트 | note |
| 325 | 녹색 | green |
| 326 | 녹차 | green tea |
| 327 | 놀다 | play |
| 328 | 놀라다 | be surprised |
| 329 | 농구 | basketball |
| 330 | 높다 | high |
| 331 | 놓다 | put |
| 332 | 누가 | who |
| 333 | 누구 | who |
| 334 | 누나 | sister (as seen from the younger brother) |
| 335 | 누르다 | press down, push |
| 336 | 눈 | eye, snow |
| 337 | 눈물 | tear |
| 338 | 눈사람 | snowman |
| 339 | 눈싸움 | staring contest, snowball fight |
| 340 | 눕다 | lie down, sleep |
| 341 | 뉴스 | news |
| 342 | 뉴욕 | New York |
| 343 | 느끼다 | feel |
| 344 | 느낌 | feeling |
| 345 | 느리다 | slow |
| 346 | 늘 | always |
| 347 | 늘다 | gain, increase |
| 348 | 능력 | ability |
| 349 | 늦다 | late, delay |
| 350 | 늦잠 | overslept, sleeping in late |
| 351 | 님 | Sir |
| 352 | 다 | all, whole |
| 353 | 다녀오다 | return, come back |
| 354 | 다니다 | go, commute |
| 355 | 다르다 | different |
| 356 | 다른 | other ~, another ~, different ~ |
| 357 | 다리 | bridge, leg, foot |
| 358 | 다섯 | 5 |
| 359 | 다시 | again |
| 360 | 다음 | next, after |
| 361 | 다음달 | next month |
| 362 | 다음주 | next week |
| 363 | 다음해 | next year, following year |
| 364 | 다이어트 | diet |
| 365 | 다치다 | hurt |
| 366 | 닦다 | wipe, polish |
| 367 | 단어 | word |
| 368 | 단점 | disadvantage, shortcoming, drawback |
| 369 | 닫다 | close |
| 370 | 닫히다 | shut, close |
| 371 | 달 | month, moon |
| 372 | 달걀 | egg |
| 373 | 달다 | sweet |
| 374 | 달러 | dollar |
| 375 | 달력 | calendar |
| 376 | 달리다 | run |
| 377 | 닭 | chicken, hen |
| 378 | 닭고기 | chicken |
| 379 | 닮다 | resemble |
| 380 | 담그다 | dip, pickle |
| 381 | 담배 | tobacco |
| 382 | 답장 | reply |
| 383 | 당근 | carrot |
| 384 | 당신 | you |
| 385 | 대 | versus, large |
| 386 | 대답 | answer |
| 387 | 대답하다 | answer, reply |
| 388 | 대부분 | mostly, almost |
| 389 | 대사관 | embassy |
| 390 | 대학 | university, college |
| 391 | 대학교 | university, college |
| 392 | 대학생 | college student |
| 393 | 대학원 | graduate school |
| 394 | 대학원생 | postgraduate student, graduate student |
| 395 | 대한민국 | Republic of Korea, South Korea |
| 396 | 대화 | conversation, dialogue |
| 397 | 대회 | competition, tournament |
| 398 | 댁 | house |
| 399 | 더 | more |
| 400 | 더럽다 | dirty |
| 401 | 더운물 | hot water |
| 402 | 덕분 | thanks for, thanks to |
| 403 | 덥다 | hot |
| 404 | 덮다 | cover |
| 405 | 데리다 | bring, take along |
| 406 | 데이트 | date, dating |
| 407 | 도로 | road |
| 408 | 도서관 | library |
| 409 | 도시 | city |
| 410 | 도와주다 | help |
| 411 | 도움 | help, assistance |
| 412 | 도착 | arrival |
| 413 | 도착하다 | arrive |
| 414 | 도쿄 | Tokyo |
| 415 | 독서 | reading |
| 416 | 독서실 | reading room |
| 417 | 독서하다 | read |
| 418 | 독일 | Germany |
| 419 | 돈 | money |
| 420 | 돌아가다 | return, go back |
| 421 | 돌아오다 | come back, come home |
| 422 | 돕다 | help |
| 423 | 동네 | town, neighborhood |
| 424 | 동대문시장 | Dongdaemun market |
| 425 | 동물 | animal |
| 426 | 동생 | brother, sister |
| 427 | 동아리 | club, group |
| 428 | 동안 | during, between |
| 429 | 동양 | eastern, orient |
| 430 | 동전 | coin |
| 431 | 동쪽 | east |
| 432 | 돼지 | pig |
| 433 | 돼지고기 | pork |
| 434 | 되다 | become |
| 435 | 된장 | fermented soybean paste |
| 436 | 된장국 | soybean paste soup |
| 437 | 된장찌개 | soybean paste stew |
| 438 | 두 | two |
| 439 | 두껍다 | thick |
| 440 | 두다 | put |
| 441 | 두부 | tofu |
| 442 | 두부찌개 | tofu soup |
| 443 | 둘 | 2 |
| 444 | 둘째 | second, the second of~ |
| 445 | 뒤 | rear, back |
| 446 | 뒤쪽 | behind, back, towards the rear |
| 447 | 드라마 | drama |
| 448 | 드리다 | give |
| 449 | 드시다 | eat (honorific form) |
| 450 | 듣기 | listening, hearing |
| 451 | 듣다 | listen |
| 452 | 들 | field, ~s, |
| 453 | 들다 | hold, enter |
| 454 | 들어가다 | go in, enter |
| 455 | 들어오다 | come in, enter |
| 456 | 등 | etc, back |
| 457 | 등산 | hiking, mountain-climbing |
| 458 | 등산복 | mountaineering clothing |
| 459 | 등산화 | hiking boots, climbing shoes |
| 460 | 디브이디 | DVD |
| 461 | 디자인 | design |
| 462 | 따뜻하다 | warm |
| 463 | 따라가다 | follow |
| 464 | 따라오다 | come with, follow |
| 465 | 따로 | separately |
| 466 | 따르다 | follow |
| 467 | 딸 | daughter |
| 468 | 딸기 | strawberry |
| 469 | 땀 | sweat |
| 470 | 때 | time |
| 471 | 때문 | because, for ~, so~ |
| 472 | 떠나다 | leave |
| 473 | 떠들다 | chatter, make a noise |
| 474 | 떡 | rice cake |
| 475 | 떡국 | rice cake soup |
| 476 | 떡볶이 | Toppogi |
| 477 | 떨어지다 | drop |
| 478 | 또 | in addition, again |
| 479 | 또는 | or |
| 480 | 똑같다 | same |
| 481 | 똑바로 | upright, straight |
| 482 | 뛰다 | run |
| 483 | 뜨겁다 | hot |
| 484 | 뜨다 | rise, open (the eyes) |
| 485 | 뜻 | meaning |
| 486 | 라디오 | radio |
| 487 | 라면 | ramen |
| 488 | 러시아 | Russia |
| 489 | 로션 | skin lotion |
| 490 | 마늘 | garlic |
| 491 | 마르다 | dry |
| 492 | 마리 | ~ animal(s), ~ head(s) |
| 493 | 마시다 | drink |
| 494 | 마음 | mind, feeling |
| 495 | 마지막 | last |
| 496 | 마치다 | finish, end |
| 497 | 마흔 | 40 |
| 498 | 막히다 | be blocked, be clogged |
| 499 | 만 | only, ten thousand |
| 500 | 만나다 | meet |
| 501 | 만두 | dumpling |
| 502 | 만들다 | make, create |
| 503 | 만일 | if, should |
| 504 | 만지다 | touch |
| 505 | 만화 | comic book, cartoon |
| 506 | 많다 | many |
| 507 | 많이 | a lot of, many |
| 508 | 말 | word, talk |
| 509 | 말씀 | words, remarks |
| 510 | 말씀하다 | talk |
| 511 | 말하기 | speaking |
| 512 | 말하다 | say, talk |
| 513 | 맑다 | clear, clean |
| 514 | 맛 | flavor, taste |
| 515 | 맛없다 | not delicious |
| 516 | 맛있다 | delicious |
| 517 | 맞다 | right, fit, correct |
| 518 | 맞습니다 | That's right. |
| 519 | 맞아요 | That's right. |
| 520 | 맞은편 | across, the other side, opposite |
| 521 | 매다 | tie |
| 522 | 매우 | extremely, very |
| 523 | 매일 | everyday |
| 524 | 매주 | every week |
| 525 | 맥주 | beer |
| 526 | 맵다 | spicy |
| 527 | 머리 | head, hair |
| 528 | 먹다 | eat |
| 529 | 먼저 | first, first of all, before |
| 530 | 멀다 | far, distant, long |
| 531 | 멋있다 | cool, nice |
| 532 | 메뉴 | menu |
| 533 | 메다 | shoulder, carry |
| 534 | 메모 | memo |
| 535 | 메시지 | message |
| 536 | 멕시코 | Mexico |
| 537 | 며칠 | a few days, what date |
| 538 | 면도 | razor, shaving |
| 539 | 명 | ~ person(s) |
| 540 | 명절 | holidays, annual events |
| 541 | 몇 | a few, a number of |
| 542 | 모두 | all, everyone |
| 543 | 모레 | the day after tomorrow |
| 544 | 모르겠습니다 | I don't know. |
| 545 | 모르다 | do not know |
| 546 | 모시다 | take you, serve you (honorific form) |
| 547 | 모양 | shape, form, style |
| 548 | 모으다 | collect, gather |
| 549 | 모이다 | gather, get together |
| 550 | 모임 | meeting, gathering |
| 551 | 모자 | hat |
| 552 | 목 | neck, throat |
| 553 | 목걸이 | necklace |
| 554 | 목소리 | voice |
| 555 | 목요일 | Thursday |
| 556 | 목욕 | bath, bathing |
| 557 | 목욕하다 | take a bath |
| 558 | 목적 | purpose |
| 559 | 몸 | body |
| 560 | 몸살 | sickness, disease that comes from fatigue |
| 561 | 못하다 | ~ can not do |
| 562 | 몽골 | Mongolia |
| 563 | 무 | radish |
| 564 | 무겁다 | heavy |
| 565 | 무궁화 | rose of sharon |
| 566 | 무료 | free |
| 567 | 무릎 | knee |
| 568 | 무리 | swarm, unreasonable |
| 569 | 무섭다 | scary |
| 570 | 무슨 | what |
| 571 | 무엇 | what |
| 572 | 무엇이 | what |
| 573 | 무역 | trade |
| 574 | 무용 | dance |
| 575 | 무척 | very |
| 576 | 문 | door, gate |
| 577 | 문구점 | stationery store |
| 578 | 문장 | sentence |
| 579 | 문제 | problem |
| 580 | 문화 | culture |
| 581 | 묻다 | ask |
| 582 | 물 | water |
| 583 | 물건 | stuff, thing |
| 584 | 물론 | sure, of course |
| 585 | 물어보다 | ask |
| 586 | 뭐 | what |
| 587 | 미국 | The United States |
| 588 | 미래 | future |
| 589 | 미리 | in advance, beforehand |
| 590 | 미술 | art |
| 591 | 미술관 | art gallery, art museum |
| 592 | 미안하다 | sorry |
| 593 | 미안합니다 | I'm sorry. |
| 594 | 미용실 | beauty salon |
| 595 | 미터 | meter |
| 596 | 민속촌 | folk village |
| 597 | 밀가루 | flour |
| 598 | 밀리다 | be shaved, be pushed |
| 599 | 밑 | bottom, below |
| 600 | 바꾸다 | change |
| 601 | 바뀌다 | be changed |
| 602 | 바나나 | banana |
| 603 | 바다 | sea |
| 604 | 바닷가 | beach |
| 605 | 바라다 | hope |
| 606 | 바람 | wind |
| 607 | 바로 | immediately, soon, just |
| 608 | 바르다 | right, paint, wear |
| 609 | 바쁘다 | busy |
| 610 | 바이올린 | violin |
| 611 | 바지 | pants |
| 612 | 박물관 | museum |
| 613 | 박수 | clap, applause |
| 614 | 밖 | out, outside |
| 615 | 반 | half, group |
| 616 | 반갑다 | nice to meet, happy |
| 617 | 반갑습니다 | Nice to meet you. |
| 618 | 반년 | half a year |
| 619 | 반달 | half-moon |
| 620 | 반바지 | shorts |
| 621 | 반지 | ring |
| 622 | 반찬 | side dish |
| 623 | 받다 | receive |
| 624 | 발 | foot, leg |
| 625 | 발가락 | toe(s) |
| 626 | 발음 | pronunciation |
| 627 | 발전 | development |
| 628 | 발표 | announcement, presentation |
| 629 | 밝다 | bright |
| 630 | 밤 | night |
| 631 | 밥 | rice, meal |
| 632 | 방 | room |
| 633 | 방법 | way, method |
| 634 | 방송 | broadcast |
| 635 | 방송국 | broadcast stations |
| 636 | 방학 | vacation |
| 637 | 배 | ship, stomach, pear |
| 638 | 배고프다 | hungry |
| 639 | 배구 | volleyball |
| 640 | 배달 | delivery |
| 641 | 배부르다 | be full (I am full.) |
| 642 | 배우 | actor |
| 643 | 배우다 | learn |
| 644 | 배탈 | stomachache |
| 645 | 백 | 100 |
| 646 | 백화점 | department store |
| 647 | 버리다 | abandon, throw away |
| 648 | 버스 | bus |
| 649 | 번 | ~ time(s) |
| 650 | 번호 | number |
| 651 | 벌다 | earn, make money |
| 652 | 벌써 | already |
| 653 | 벗다 | take off (clothes, shoes) |
| 654 | 벚꽃 | cherry blossom |
| 655 | 베이징 | Beijing |
| 656 | 베트남 | Vietnam |
| 657 | 벽 | wall |
| 658 | 변호사 | lawyer |
| 659 | 별 | star |
| 660 | 별로 | not really |
| 661 | 병 | illness, ~ bottle(s) |
| 662 | 병원 | hospital |
| 663 | 보내다 | send, spend |
| 664 | 보다 | see |
| 665 | 보도 | sidewalk, report |
| 666 | 보이다 | show, look |
| 667 | 보통 | usually, normally, in general |
| 668 | 복숭아 | peach |
| 669 | 복잡하다 | complicated, crowded |
| 670 | 볶다 | fry |
| 671 | 볶음밥 | fried rice |
| 672 | 볼펜 | ballpoint pen |
| 673 | 봄 | spring |
| 674 | 봉지 | bag |
| 675 | 봉투 | envelope |
| 676 | 뵙다 | meet |
| 677 | 부동산 | real estate |
| 678 | 부드럽다 | soft, friendly |
| 679 | 부르다 | call, sing |
| 680 | 부모 | parents |
| 681 | 부부 | couple, husband and wife, married couple |
| 682 | 부산 | Busan |
| 683 | 부업 | sideline |
| 684 | 부엌 | kitchen |
| 685 | 부인 | wife, Mrs. |
| 686 | 부장 | director |
| 687 | 부지런하다 | diligent |
| 688 | 부치다 | send, fry, transmit |
| 689 | 부탁 | request, please |
| 690 | 부탁하다 | beg, ask |
| 691 | 북쪽 | North |
| 692 | 분 | ~ person(s), ~ minute(s) |
| 693 | 분위기 | atmosphere |
| 694 | 불 | fire, electrical light |
| 695 | 불고기 | Bulgogi, grilled meat |
| 696 | 불다 | blow (wind or whistle, musical instruments, etc.) |
| 697 | 불편하다 | uncomfortable, inconvenient |
| 698 | 붓다 | pour |
| 699 | 붙다 | stick, pass a test |
| 700 | 붙이다 | attach, stick |
| 701 | 브라질 | Brazil |
| 702 | 블라우스 | blouse |
| 703 | 비 | rain |
| 704 | 비누 | soap |
| 705 | 비디오 | video |
| 706 | 비밀 | secret |
| 707 | 비빔밥 | Bibimbap, mixed rice |
| 708 | 비슷하다 | similar, like |
| 709 | 비싸다 | expensive |
| 710 | 비행기 | airplane |
| 711 | 비행장 | airfield, airport |
| 712 | 빌딩 | building |
| 713 | 빌리다 | borrow, lend |
| 714 | 빠르다 | fast |
| 715 | 빨간색 | red color |
| 716 | 빨갛다 | red |
| 717 | 빨다 | suck, do laundry |
| 718 | 빨래 | laundry, wash |
| 719 | 빨리 | quickly |
| 720 | 빵 | bread |
| 721 | 빵집 | bakery |
| 722 | 빼다 | remove, pull, pull out |
| 723 | 뿐 | only |
| 724 | 사 | 4 |
| 725 | 사거리 | intersection, four corners |
| 726 | 사계절 | four seasons |
| 727 | 사고 | accident |
| 728 | 사과 | apple |
| 729 | 사다 | buy |
| 730 | 사람 | person, man |
| 731 | 사랑 | love |
| 732 | 사랑하다 | love |
| 733 | 사례 | case, example |
| 734 | 사무실 | office |
| 735 | 사물 | object, thing |
| 736 | 사십 | 40 |
| 737 | 사업가 | entrepreneur, businessman |
| 738 | 사용하다 | use |
| 739 | 사원 | temple, employee |
| 740 | 사월 | April |
| 741 | 사이 | between, while |
| 742 | 사이다 | cider |
| 743 | 사이즈 | size |
| 744 | 사인하다 | sign |
| 745 | 사장 | CEO, the president |
| 746 | 사전 | dictionary |
| 747 | 사진 | picture, photo |
| 748 | 사진기 | camera |
| 749 | 사촌 | cousin |
| 750 | 사탕 | candy |
| 751 | 사흘 | 3 days |
| 752 | 산 | mountain |
| 753 | 산책 | walk |
| 754 | 살 | flesh, ~ year(s) old |
| 755 | 살다 | live |
| 756 | 삼 | 3 |
| 757 | 삼거리 | intersection, three-way intersection |
| 758 | 삼계탕 | Samgyetang |
| 759 | 삼십 | 30 |
| 760 | 삼월 | March |
| 761 | 삼촌 | paternal uncle |
| 762 | 상관 | relation |
| 763 | 상자 | box |
| 764 | 상처 | wound, scratch |
| 765 | 상품 | product |
| 766 | 새 | bird, new |
| 767 | 새로 | newly |
| 768 | 새벽 | dawn, late at night, early morning |
| 769 | 새우 | shrimp |
| 770 | 색 | color |
| 771 | 색깔 | color |
| 772 | 샌드위치 | sandwich |
| 773 | 생각 | thinking, thought |
| 774 | 생각되다 | be considered, it seems~ |
| 775 | 생각하다 | think |
| 776 | 생기다 | form, arise |
| 777 | 생선 | fish |
| 778 | 생신 | birthday (honorific form) |
| 779 | 생일 | birthday |
| 780 | 생활 | life |
| 781 | 샤워하다 | take a shower |
| 782 | 샴푸 | shampoo |
| 783 | 서다 | stand |
| 784 | 서로 | each other, both |
| 785 | 서류 | document |
| 786 | 서른 | 30 |
| 787 | 서비스 | service |
| 788 | 서양 | western, west |
| 789 | 서울 | Seoul |
| 790 | 서울역 | Seoul station |
| 791 | 서점 | bookstore |
| 792 | 서쪽 | west, western |
| 793 | 선물 | gift, present |
| 794 | 선배 | elder, senior |
| 795 | 선생님 | teacher |
| 796 | 선수 | player |
| 797 | 선택하다 | choose, select |
| 798 | 선풍기 | fan |
| 799 | 설거지 | washing dishes, dish-washing |
| 800 | 설날 | Lunar New Year |
| 801 | 설렁탕 | Seolleongtang |
| 802 | 설명 | explanation, description |
| 803 | 설명하다 | explain |
| 804 | 설악산 | Mt. Seorak |
| 805 | 설탕 | sugar |
| 806 | 섬 | island |
| 807 | 성 | castle, last name |
| 808 | 성격 | personality |
| 809 | 성함 | name |
| 810 | 세계 | world |
| 811 | 세수하다 | wash |
| 812 | 세우다 | set up, formulate |
| 813 | 세일하다 | have a sale |
| 814 | 세탁기 | washing machine |
| 815 | 세탁소 | dry cleaners, laundromat |
| 816 | 센터 | center |
| 817 | 센티미터 | centimeter |
| 818 | 셋 | 3 |
| 819 | 셋째 | third |
| 820 | 소 | small, cow |
| 821 | 소개 | introduction |
| 822 | 소개하다 | introduce |
| 823 | 소고기 | beef |
| 824 | 소금 | salt |
| 825 | 소리 | sound, voice |
| 826 | 소설 | novel |
| 827 | 소설가 | novelist |
| 828 | 소식 | news |
| 829 | 소파 | sofa |
| 830 | 소포 | parcel |
| 831 | 소풍 | picnic, trip |
| 832 | 소화제 | peptic, digestive |
| 833 | 속 | inside |
| 834 | 손 | hand |
| 835 | 손가락 | finger |
| 836 | 손님 | customer |
| 837 | 손수건 | handkerchief |
| 838 | 송이 | bunch, flower, cluster |
| 839 | 쇼핑 | shopping |
| 840 | 수건 | towel, washcloth |
| 841 | 수도 | capital, water supply |
| 842 | 수돗물 | tap water |
| 843 | 수박 | watermelon |
| 844 | 수술하다 | operate on for |
| 845 | 수업 | class, lesson |
| 846 | 수영 | swimming |
| 847 | 수영복 | swimsuit |
| 848 | 수영장 | swimming pool |
| 849 | 수요일 | Wednesday |
| 850 | 수저 | chopsticks and a spoon |
| 851 | 수첩 | note, notebook |
| 852 | 수학 | mathematics |
| 853 | 숙제 | homework |
| 854 | 순서 | order, turn |
| 855 | 숟가락 | spoon |
| 856 | 술 | alcohol, liquor |
| 857 | 쉬다 | rest |
| 858 | 쉰 | 50 |
| 859 | 쉽다 | easy |
| 860 | 슈퍼마켓 | supermarket |
| 861 | 스물 | 20 |
| 862 | 스웨터 | sweater |
| 863 | 스케이트 | skate |
| 864 | 스키 | ski, skiing |
| 865 | 스키장 | ski resort |
| 866 | 스타 | star |
| 867 | 스타킹 | stockings |
| 868 | 스트레스 | stress |
| 869 | 스페인어 | Spanish |
| 870 | 스포츠 | sport |
| 871 | 슬퍼하다 | sorrow, mourn |
| 872 | 슬프다 | sad |
| 873 | 습관 | habit |
| 874 | 시 | city, time |
| 875 | 시간 | time |
| 876 | 시간표 | schedule, timetable |
| 877 | 시계 | clock |
| 878 | 시골 | countryside |
| 879 | 시끄럽다 | noisy |
| 880 | 시내 | downtown, city, stream |
| 881 | 시다 | sour |
| 882 | 시디 | CD |
| 883 | 시민 | citizen |
| 884 | 시설 | facility |
| 885 | 시외 | suburbs |
| 886 | 시원하다 | cool, refresh |
| 887 | 시월 | October |
| 888 | 시작 | start |
| 889 | 시작되다 | begin |
| 890 | 시작하다 | start, begin |
| 891 | 시장 | market |
| 892 | 시청 | city hall |
| 893 | 시키다 | make someone do, order |
| 894 | 시험 | exam, test |
| 895 | 식당 | restaurant, cafeteria |
| 896 | 식사 | meal |
| 897 | 식탁 | table |
| 898 | 신 | god, new |
| 899 | 신다 | put on, wear |
| 900 | 신문 | newspaper |
| 901 | 신발 | shoes, footwear |
| 902 | 신청서 | application forms |
| 903 | 신청하다 | put in for, apply for |
| 904 | 실례 | excuse |
| 905 | 실례하다 | be excused |
| 906 | 실수 | mistake, failure |
| 907 | 싫다 | hate |
| 908 | 싫어하다 | dislike, hate |
| 909 | 심하다 | severe, terrible |
| 910 | 십 | 10 |
| 911 | 십이월 | December |
| 912 | 십일월 | November |
| 913 | 싱겁다 | not salty |
| 914 | 싶다 | want |
| 915 | 싸다 | cheap, wrap |
| 916 | 싸우다 | fight |
| 917 | 쌀 | rice |
| 918 | 쌀밥 | cooked rice |
| 919 | 쌓이다 | stack up, pile up |
| 920 | 썰다 | chop, cut |
| 921 | 쓰기 | writing, dictation |
| 922 | 쓰다 | write, use, wear (glasses) |
| 923 | 쓰레기 | garbage |
| 924 | 쓰이다 | be written, be used |
| 925 | 씨 | seed, Mr. ~ |
| 926 | 씩 | each, every, per |
| 927 | 씹다 | chew, bite |
| 928 | 씻다 | wash |
| 929 | 아가씨 | Miss, daughter |
| 930 | 아기 | baby, toddler |
| 931 | 아까 | earlier, while ago |
| 932 | 아내 | wife |
| 933 | 아뇨 | no |
| 934 | 아니다 | no |
| 935 | 아니오 | no |
| 936 | 아니요 | no |
| 937 | 아들 | son |
| 938 | 아랍어 | Arabic |
| 939 | 아래 | bottom, under |
| 940 | 아름답다 | beautiful |
| 941 | 아마 | maybe, perhaps |
| 942 | 아무 | any |
| 943 | 아버님 | father |
| 944 | 아버지 | father |
| 945 | 아빠 | dad |
| 946 | 아시아 | Asia |
| 947 | 아이 | child |
| 948 | 아이스크림 | ice cream |
| 949 | 아저씨 | uncle, mister |
| 950 | 아주 | very, completely |
| 951 | 아주머니 | old lady, madame, aunt |
| 952 | 아줌마 | old lady, madame, aunt |
| 953 | 아직 | yet, still |
| 954 | 아침 | morning, breakfast |
| 955 | 아침밥 | breakfast |
| 956 | 아침식사 | breakfast |
| 957 | 아파트 | apartment, mansion |
| 958 | 아프다 | painful, sick |
| 959 | 아프리카 | Africa |
| 960 | 아홉 | 9 |
| 961 | 아흔 | 90 |
| 962 | 악기 | musical instrument |
| 963 | 안 | within, not ~ |
| 964 | 안경 | glasses |
| 965 | 안내하다 | guide, invite |
| 966 | 안녕하세요 | hi, hello |
| 967 | 안녕하십니까 | hello |
| 968 | 안다 | embrace, cradle |
| 969 | 안전하다 | safe |
| 970 | 앉다 | sit |
| 971 | 알다 | know |
| 972 | 알리다 | inform |
| 973 | 알맞다 | fit, appropriate |
| 974 | 알았습니다 | I understood. |
| 975 | 앞 | front, previous |
| 976 | 애 | child |
| 977 | 액세서리 | accessory |
| 978 | 야구 | baseball |
| 979 | 야채 | vegetable |
| 980 | 약 | about, medicine |
| 981 | 약간 | slightly, a little |
| 982 | 약국 | pharmacy |
| 983 | 약사 | pharmacist |
| 984 | 약속 | appointment, promise |
| 985 | 얇다 | thin |
| 986 | 양 | amount, sheep |
| 987 | 양말 | socks |
| 988 | 양복 | suit |
| 989 | 양식 | form, western style |
| 990 | 양파 | onion |
| 991 | 얘기하다 | talk |
| 992 | 어깨 | shoulder |
| 993 | 어느 | which, how |
| 994 | 어둡다 | dark |
| 995 | 어디 | where |
| 996 | 어떤 | which, what |
| 997 | 어떻게 | how |
| 998 | 어떻다 | how |
| 999 | 어떻습니까? | How is it? |
| 1000 | 어렵다 | difficult |
| 1001 | 어른 | adult |
| 1002 | 어리다 | young |
| 1003 | 어린이 | child |
| 1004 | 어머 | oh, well |
| 1005 | 어머니 | mother |
| 1006 | 어머님 | mother |
| 1007 | 어서 | hurry, quickly |
| 1008 | 어울리다 | look good on, befit |
| 1009 | 어저께 | yesterday |
| 1010 | 어제 | yesterday |
| 1011 | 어젯밤 | last night |
| 1012 | 언니 | sister (as seen from the younger sister) |
| 1013 | 언제 | when |
| 1014 | 언제나 | always, anytime |
| 1015 | 얼굴 | face |
| 1016 | 얼마나 | how much |
| 1017 | 얼음 | ice |
| 1018 | 엄마 | mom |
| 1019 | 없다 | none, no, not |
| 1020 | 없이 | without |
| 1021 | 에어컨 | air conditioner |
| 1022 | 엔 | yen |
| 1023 | 엘리베이터 | elevator |
| 1024 | 여권 | passport |
| 1025 | 여기 | here |
| 1026 | 여기저기 | here and there |
| 1027 | 여덟 | 8 |
| 1028 | 여동생 | younger sister |
| 1029 | 여든 | 80 |
| 1030 | 여러 | various, many |
| 1031 | 여러가지 | several, various |
| 1032 | 여러분 | everyone, ladies and gentlemen |
| 1033 | 여름 | summer |
| 1034 | 여보세요 | hello |
| 1035 | 여섯 | 6 |
| 1036 | 여자 | woman |
| 1037 | 여학생 | female student |
| 1038 | 여행 | travel |
| 1039 | 여행사 | travel agency, travel firm |
| 1040 | 역 | station |
| 1041 | 역사 | history |
| 1042 | 연락처 | contact information |
| 1043 | 연세 | age (honorific form) |
| 1044 | 연습 | practice |
| 1045 | 연습하다 | practice |
| 1046 | 연예인 | celebrity |
| 1047 | 연필 | pencil |
| 1048 | 연휴 | consecutive holidays |
| 1049 | 열 | 10 |
| 1050 | 열다 | open |
| 1051 | 열리다 | be opened |
| 1052 | 열쇠 | key |
| 1053 | 열심히 | hard, enthusiastic |
| 1054 | 열차 | train |
| 1055 | 엽서 | postcard |
| 1056 | 영 | spirit, zero |
| 1057 | 영국 | The United Kingdom |
| 1058 | 영상 | video |
| 1059 | 영어 | English |
| 1060 | 영어회화 | English conversation |
| 1061 | 영하 | minus, below zero |
| 1062 | 영화 | movie |
| 1063 | 영화관 | movie theater |
| 1064 | 영화배우 | movie star |
| 1065 | 영화표 | movie ticket |
| 1066 | 옆 | side |
| 1067 | 예 | yes |
| 1068 | 예문 | example, model sentence |
| 1069 | 예쁘다 | pretty, beautiful |
| 1070 | 예순 | 60 |
| 1071 | 예약 | reservation |
| 1072 | 옛날 | a long ago, olden days |
| 1073 | 오 | 5 |
| 1074 | 오늘 | today |
| 1075 | 오다 | come |
| 1076 | 오래 | long, much |
| 1077 | 오래간만 | after a long time |
| 1078 | 오래간만입니다 | Long time no see. |
| 1079 | 오랜만 | after a long time |
| 1080 | 오랜만에 | after a long time |
| 1081 | 오랫동안 | for a long time |
| 1082 | 오렌지 | orange |
| 1083 | 오르다 | climb |
| 1084 | 오른쪽 | right side, right |
| 1085 | 오리 | duck |
| 1086 | 오빠 | brother (as seen from the younger sister) |
| 1087 | 오십 | 50 |
| 1088 | 오월 | May |
| 1089 | 오이 | cucumber |
| 1090 | 오전 | morning, a.m. |
| 1091 | 오징어 | squid |
| 1092 | 오후 | afternoon |
| 1093 | 올라가다 | go up |
| 1094 | 올라오다 | come up |
| 1095 | 올려놓다 | put on, place |
| 1096 | 올림픽 | olympic |
| 1097 | 올해 | this year |
| 1098 | 옮기다 | move, transfer, translate |
| 1099 | 옷 | dress, clothes |
| 1100 | 옷가게 | clothing store |
| 1101 | 옷장 | closet |
| 1102 | 와이셔츠 | shirt |
| 1103 | 왜 | why |
| 1104 | 왜냐하면 | because |
| 1105 | 외국 | foreign country |
| 1106 | 외국어 | foreign language |
| 1107 | 외국인 | foreigner |
| 1108 | 외롭다 | lonely |
| 1109 | 외삼촌 | maternal uncle |
| 1110 | 외숙모 | maternal aunt |
| 1111 | 외출하다 | go out |
| 1112 | 외할머니 | maternal grandmother |
| 1113 | 외할아버지 | maternal grandfather |
| 1114 | 왼쪽 | left |
| 1115 | 요금 | fee |
| 1116 | 요르단 | Jordan |
| 1117 | 요리 | cooking, cuisine |
| 1118 | 요일 | day of the week |
| 1119 | 요즘 | nowadays, around this time, lately |
| 1120 | 우리 | we, us |
| 1121 | 우리나라 | our country, South Korea |
| 1122 | 우산 | umbrella |
| 1123 | 우선 | first |
| 1124 | 우유 | milk |
| 1125 | 우체국 | post office |
| 1126 | 우표 | stamp |
| 1127 | 운동 | exercise |
| 1128 | 운동복 | sportswear, gym clothes |
| 1129 | 운동선수 | athlete |
| 1130 | 운동장 | playground, athletic field |
| 1131 | 운동하다 | exercise |
| 1132 | 운동화 | sports shoes |
| 1133 | 운전하다 | drive |
| 1134 | 울다 | cry |
| 1135 | 울리다 | make cry, chime |
| 1136 | 움직이다 | move |
| 1137 | 웃기다 | funny, make someone laugh |
| 1138 | 웃다 | laugh |
| 1139 | 원 | won (currency units of Korea) |
| 1140 | 원피스 | one-piece dress |
| 1141 | 원하다 | want, wish, desire |
| 1142 | 월 | month |
| 1143 | 월급 | monthly salary |
| 1144 | 월드컵 | world cup |
| 1145 | 월세 | monthly rent |
| 1146 | 월요일 | Monday |
| 1147 | 웬일 | for some reason, What was it? |
| 1148 | 위 | top, up |
| 1149 | 위치 | location, position |
| 1150 | 위하다 | for, in favor of, for the sake of |
| 1151 | 위험하다 | dangerous |
| 1152 | 유럽 | Europe |
| 1153 | 유리 | glass |
| 1154 | 유명하다 | famous |
| 1155 | 유월 | June |
| 1156 | 유학 | study abroad |
| 1157 | 유학생 | foreign student, international student |
| 1158 | 유행 | trend |
| 1159 | 육 | 6 |
| 1160 | 육십 | 60 |
| 1161 | 은행 | bank |
| 1162 | 은행원 | bank clerk |
| 1163 | 음료수 | drink, soft drink |
| 1164 | 음반 | record |
| 1165 | 음식 | food, cooking |
| 1166 | 음악 | music |
| 1167 | 음악가 | musician |
| 1168 | 응 | Yeah (answer) |
| 1169 | 의미 | meaning |
| 1170 | 의사 | doctor |
| 1171 | 의자 | chair |
| 1172 | 이 | this, tooth, 2 |
| 1173 | 이거 | this |
| 1174 | 이것 | this |
| 1175 | 이곳 | this place, here |
| 1176 | 이따가 | later |
| 1177 | 이런 | this, such ~ |
| 1178 | 이렇게 | like this, so, in this way |
| 1179 | 이렇다 | like this |
| 1180 | 이름 | name |
| 1181 | 이메일 | e-mail |
| 1182 | 이모 | maternal aunt |
| 1183 | 이모부 | maternal uncle |
| 1184 | 이번 | this time |
| 1185 | 이분 | this person |
| 1186 | 이사 | move, moving |
| 1187 | 이상 | more than, strange |
| 1188 | 이상하다 | strange, funny, weird |
| 1189 | 이십 | 20 |
| 1190 | 이야기 | story |
| 1191 | 이야기하다 | talk |
| 1192 | 이용 | usage |
| 1193 | 이용하다 | use |
| 1194 | 이월 | February |
| 1195 | 이유 | reason |
| 1196 | 이제 | now |
| 1197 | 이집트 | Egypt |
| 1198 | 이쪽 | this way, here, this person |
| 1199 | 이틀 | two days |
| 1200 | 이해 | understanding |
| 1201 | 이해하다 | understand |
| 1202 | 인 | sign, ~ person(s) |
| 1203 | 인구 | population |
| 1204 | 인기 | popularity |
| 1205 | 인기스타 | popular star |
| 1206 | 인도 | India |
| 1207 | 인사 | greetings |
| 1208 | 인사하다 | greet |
| 1209 | 인삼 | ginseng |
| 1210 | 인상 | impression |
| 1211 | 인천 | Incheon |
| 1212 | 인터넷 | internet |
| 1213 | 인터뷰하다 | interview |
| 1214 | 인형 | doll |
| 1215 | 일 | work, 1, day |
| 1216 | 일곱 | 7 |
| 1217 | 일기 | diary |
| 1218 | 일기예보 | weather forecast |
| 1219 | 일본 | Japan |
| 1220 | 일본드라마 | Japanese drama |
| 1221 | 일본말 | Japanese language |
| 1222 | 일본사람 | Japanese people |
| 1223 | 일본어 | Japanese language |
| 1224 | 일본요리 | Japanese food |
| 1225 | 일상생활 | everyday life |
| 1226 | 일식 | Japanese style, Japanese food |
| 1227 | 일어나다 | rise, stand, occur |
| 1228 | 일어서다 | get up, stand up |
| 1229 | 일요일 | Sunday |
| 1230 | 일월 | January |
| 1231 | 일주일 | one week |
| 1232 | 일찍 | early |
| 1233 | 일하다 | work |
| 1234 | 일흔 | 70 |
| 1235 | 읽기 | reading |
| 1236 | 읽다 | read |
| 1237 | 잃다 | lose |
| 1238 | 잃어버리다 | lose |
| 1239 | 입 | mouth |
| 1240 | 입구 | entrance |
| 1241 | 입다 | put on, wear |
| 1242 | 입원하다 | hospitalize |
| 1243 | 입학 | admission |
| 1244 | 있다 | have, there |
| 1245 | 잊다 | forget |
| 1246 | 잊어버리다 | forget |
| 1247 | 자 | character, Here we go. |
| 1248 | 자기 | myself, own |
| 1249 | 자다 | sleep |
| 1250 | 자동차 | car, automobile |
| 1251 | 자동차회사 | car company |
| 1252 | 자료 | material, document |
| 1253 | 자르다 | cut |
| 1254 | 자리 | seat, location |
| 1255 | 자신 | myself, own |
| 1256 | 자연 | nature |
| 1257 | 자유 | freedom |
| 1258 | 자장면 | Jajangmyeon |
| 1259 | 자전거 | bicycle |
| 1260 | 자주 | often |
| 1261 | 작년 | last year |
| 1262 | 작다 | small |
| 1263 | 작은아버지 | uncle |
| 1264 | 작은어머니 | aunt |
| 1265 | 잔 | glass, ~ cup(s) |
| 1266 | 잔치 | party, feast |
| 1267 | 잘 | well |
| 1268 | 잘못 | mistake |
| 1269 | 잘생기다 | handsome |
| 1270 | 잘하다 | do well, good at |
| 1271 | 잠 | slumbers, sleep |
| 1272 | 잠깐 | for a while, a little |
| 1273 | 잠시 | for a bit, for a while, a little |
| 1274 | 잠자다 | sleep, go to bed |
| 1275 | 잡다 | catch, grab, hold |
| 1276 | 잡수시다 | eat (honorific form) |
| 1277 | 잡지 | magazine |
| 1278 | 장 | ~ chapter(s), ~ sheet(s) |
| 1279 | 장갑 | gloves |
| 1280 | 장마 | rainy season |
| 1281 | 장마철 | rainy season |
| 1282 | 장미 | rose |
| 1283 | 장소 | place |
| 1284 | 장점 | advantage |
| 1285 | 재료 | material |
| 1286 | 재미없다 | not funny, uninteresting |
| 1287 | 재미있다 | interesting |
| 1288 | 재킷 | jacket |
| 1289 | 저 | that |
| 1290 | 저거 | that |
| 1291 | 저것 | that |
| 1292 | 저곳 | over there |
| 1293 | 저기 | there, over there |
| 1294 | 저녁 | dinner, evening, night |
| 1295 | 저녁식사 | dinner |
| 1296 | 저렇게 | like that, in that way |
| 1297 | 저분 | that person |
| 1298 | 저쪽 | there, over there |
| 1299 | 저희 | we |
| 1300 | 적 | enemy |
| 1301 | 적다 | be few, write down |
| 1302 | 전 | all, before |
| 1303 | 전공 | major |
| 1304 | 전기자동차 | electric car |
| 1305 | 전자사전 | electronic dictionary |
| 1306 | 전하다 | tell |
| 1307 | 전혀 | not at all |
| 1308 | 전화 | telephone |
| 1309 | 전화기 | telephone |
| 1310 | 전화번호 | phone number |
| 1311 | 절 | ~ section(s), temple |
| 1312 | 절대 | never, absolutely |
| 1313 | 젊다 | young |
| 1314 | 점 | point |
| 1315 | 점수 | score, point |
| 1316 | 점심 | lunch |
| 1317 | 점심시간 | lunchtime |
| 1318 | 점심식사 | lunch |
| 1319 | 점원 | clerk |
| 1320 | 점퍼 | jacket |
| 1321 | 젓가락 | chopsticks |
| 1322 | 정거장 | station, depot |
| 1323 | 정도 | degree |
| 1324 | 정류장 | station, bus stop |
| 1325 | 정리하다 | straighten out, organize |
| 1326 | 정말 | really, truly |
| 1327 | 정문 | front door, main gate |
| 1328 | 정보 | information |
| 1329 | 정하다 | choose, establish |
| 1330 | 제가 | I |
| 1331 | 제목 | title |
| 1332 | 제일 | most |
| 1333 | 제주도 | Jeju Island |
| 1334 | 조금 | a little |
| 1335 | 조사하다 | investigate |
| 1336 | 조선 | shipbuilding, Korea |
| 1337 | 조선말 | Korean language |
| 1338 | 조선어 | Korean language |
| 1339 | 조심하다 | be careful, warn |
| 1340 | 조용하다 | silent, quiet |
| 1341 | 조용히 | quietly |
| 1342 | 조카 | nephew |
| 1343 | 졸업 | graduation |
| 1344 | 졸업하다 | graduate |
| 1345 | 좀 | a little |
| 1346 | 좀더 | a little more |
| 1347 | 좁다 | narrow |
| 1348 | 종로 | Jong-ro |
| 1349 | 종류 | kind, type |
| 1350 | 종업원 | employee |
| 1351 | 종이 | paper |
| 1352 | 종일 | all day |
| 1353 | 좋다 | good |
| 1354 | 좋아하다 | like |
| 1355 | 죄송하다 | sorry |
| 1356 | 주 | week |
| 1357 | 주다 | give |
| 1358 | 주로 | mainly |
| 1359 | 주말 | weekend |
| 1360 | 주머니 | pocket, pouch |
| 1361 | 주무시다 | sleep, rest |
| 1362 | 주문하다 | order |
| 1363 | 주변 | around |
| 1364 | 주부 | housewife |
| 1365 | 주사 | injection |
| 1366 | 주소 | address |
| 1367 | 주스 | juice |
| 1368 | 주위 | around |
| 1369 | 주인 | owner |
| 1370 | 주차장 | parking lot |
| 1371 | 주차하다 | park |
| 1372 | 주황색 | orange color |
| 1373 | 죽 | bamboo, porridge |
| 1374 | 죽다 | die |
| 1375 | 준비 | preparation |
| 1376 | 준비하다 | prepare |
| 1377 | 줄 | line, column, string |
| 1378 | 줄다 | shrink, decrease |
| 1379 | 중 | medium, during |
| 1380 | 중국 | China |
| 1381 | 중국어 | Chinese |
| 1382 | 중국집 | Chinese restaurant |
| 1383 | 중식 | Chinese cuisine |
| 1384 | 중심 | center |
| 1385 | 중요 | importance |
| 1386 | 중요하다 | important |
| 1387 | 중학교 | middle school, Junior high school |
| 1388 | 중학생 | middle school student |
| 1389 | 즐거워하다 | have fun |
| 1390 | 즐겁다 | fun, be pleasant |
| 1391 | 즐기다 | enjoy, have fun |
| 1392 | 증세 | symptom, medical condition |
| 1393 | 지각 | tardy, being late |
| 1394 | 지갑 | wallet |
| 1395 | 지금 | now |
| 1396 | 지나다 | pass by |
| 1397 | 지난달 | last month |
| 1398 | 지난번 | last time |
| 1399 | 지난주 | last week |
| 1400 | 지내다 | stay, spend, live |
| 1401 | 지다 | lose |
| 1402 | 지도 | map |
| 1403 | 지방 | fat, region |
| 1404 | 지우개 | eraser |
| 1405 | 지키다 | protect |
| 1406 | 지하 | underground |
| 1407 | 지하도 | underpass |
| 1408 | 지하철 | subway |
| 1409 | 지하철역 | subway station |
| 1410 | 직업 | job, profession |
| 1411 | 직원 | employee, staff |
| 1412 | 직장 | workplace |
| 1413 | 직접 | directly, direct |
| 1414 | 진달래 | azalea |
| 1415 | 질 | quality |
| 1416 | 질문 | question |
| 1417 | 질문하다 | ask a question |
| 1418 | 짐 | load, baggage |
| 1419 | 집 | house, shop |
| 1420 | 짓다 | build, create |
| 1421 | 짜다 | salty, make (the plan) |
| 1422 | 짜리 | a value (won coin) |
| 1423 | 짧다 | short |
| 1424 | 쪽 | side, page |
| 1425 | 쯤 | about, around ~ |
| 1426 | 찌개 | stew, soup |
| 1427 | 찍다 | pierce, take (a photo), press |
| 1428 | 차 | car, tea |
| 1429 | 차갑다 | cold |
| 1430 | 차다 | kick |
| 1431 | 차리다 | prepare, arrange |
| 1432 | 착하다 | be good, friendly |
| 1433 | 참 | really, very |
| 1434 | 창문 | window |
| 1435 | 찾다 | find, visit |
| 1436 | 찾아가다 | go to visit |
| 1437 | 찾아오다 | come to visit |
| 1438 | 채소 | vegetable |
| 1439 | 책 | book |
| 1440 | 책방 | bookstore |
| 1441 | 책상 | desk |
| 1442 | 책임 | responsibility |
| 1443 | 책장 | bookshelf |
| 1444 | 처음 | first, for the first time |
| 1445 | 처음 뵙겠습니다 | Nice to meet you. |
| 1446 | 천 | 1000 |
| 1447 | 천천히 | slowly |
| 1448 | 철 | iron, season |
| 1449 | 첫 | first |
| 1450 | 첫째 | first |
| 1451 | 청바지 | blue jeans |
| 1452 | 청소기 | vacuum cleaner |
| 1453 | 청소하다 | sweep, clean |
| 1454 | 초 | ~second(s) |
| 1455 | 초대하다 | invite |
| 1456 | 초등학교 | elementary school |
| 1457 | 초등학생 | elementary student |
| 1458 | 초록색 | green color |
| 1459 | 초콜릿 | chocolate |
| 1460 | 촬영하다 | take a picture |
| 1461 | 최고 | best, the highest |
| 1462 | 추다 | dance |
| 1463 | 추석 | Chusoku (Korean Thanksgiving Day) |
| 1464 | 추억 | memory |
| 1465 | 축구 | football, soccer |
| 1466 | 축제 | festival |
| 1467 | 축하 | celebration |
| 1468 | 축하하다 | celebrate |
| 1469 | 축하합니다 | congratulations |
| 1470 | 출구 | exit |
| 1471 | 출근하다 | go to work |
| 1472 | 출발 | start, departure |
| 1473 | 출발하다 | depart |
| 1474 | 출장 | business trip |
| 1475 | 춤 | dance |
| 1476 | 춤추다 | dance |
| 1477 | 춥다 | cold |
| 1478 | 취미 | hobby |
| 1479 | 취소하다 | cancel |
| 1480 | 취직하다 | get a job |
| 1481 | 층 | layer, ~ floor |
| 1482 | 치과 | dentist, dentistry |
| 1483 | 치료하다 | treat |
| 1484 | 치마 | skirt |
| 1485 | 치약 | toothpaste |
| 1486 | 친구 | friend |
| 1487 | 친절하다 | be kind |
| 1488 | 친척 | relative |
| 1489 | 친하다 | close, familiar |
| 1490 | 칠 | 7 |
| 1491 | 칠십 | 70 |
| 1492 | 칠월 | July |
| 1493 | 칠판 | blackboard |
| 1494 | 침대 | bed |
| 1495 | 칫솔 | toothbrush |
| 1496 | 카드 | card |
| 1497 | 카레 | curry |
| 1498 | 카메라 | camera |
| 1499 | 카페 | cafe, coffee shops |
| 1500 | 칼 | knife, cutlery, swords |
| 1501 | 캐나다 | Canada |
| 1502 | 커피 | coffee |
| 1503 | 커피숍 | coffee shop |
| 1504 | 컴퓨터 | computer, PC |
| 1505 | 컵 | cup |
| 1506 | 케이크 | cake |
| 1507 | 켜다 | turn on (the light, the power, etc.) |
| 1508 | 코 | nose |
| 1509 | 코트 | coat |
| 1510 | 코피 | nosebleed |
| 1511 | 콜라 | Coke |
| 1512 | 콧노래 | humming |
| 1513 | 콧물 | snot, nasal discharge |
| 1514 | 콩 | bean, soy |
| 1515 | 크기 | size |
| 1516 | 크다 | big, large |
| 1517 | 크리스마스 | Christmas |
| 1518 | 큰아버지 | uncle |
| 1519 | 큰어머니 | aunt |
| 1520 | 키 | key, height |
| 1521 | 킬로그램 | kilogram |
| 1522 | 킬로미터 | kilometer |
| 1523 | 타다 | ride, get on |
| 1524 | 타월 | towel |
| 1525 | 탁구 | table tennis |
| 1526 | 태국 | Thailand |
| 1527 | 태권도 | Taekwondo |
| 1528 | 태어나다 | be born |
| 1529 | 태풍 | typhoon |
| 1530 | 택시 | taxi |
| 1531 | 탤런트 | entertainers |
| 1532 | 터미널 | terminal |
| 1533 | 테니스 | tennis |
| 1534 | 테이블 | table |
| 1535 | 텔레비전 | TV |
| 1536 | 토마토 | tomato |
| 1537 | 토요일 | Saturday |
| 1538 | 통 | barrel, ~ package(s) |
| 1539 | 통장 | bank book, (deposit) passbook |
| 1540 | 통하다 | pass, lead |
| 1541 | 퇴근하다 | leave the office |
| 1542 | 특별히 | especially |
| 1543 | 특징 | characteristic, feature |
| 1544 | 특히 | especially, in particular |
| 1545 | 틀다 | turn on (the switch) |
| 1546 | 틀리다 | wrong |
| 1547 | 티셔츠 | t-shirt |
| 1548 | 팀 | team |
| 1549 | 파 | wave, green onion |
| 1550 | 파란색 | blue color |
| 1551 | 파랗다 | blue |
| 1552 | 파티 | party |
| 1553 | 팔 | 8 |
| 1554 | 팔다 | sell |
| 1555 | 팔리다 | sell, be sold |
| 1556 | 팔십 | 80 |
| 1557 | 팔월 | August |
| 1558 | 패션 | fashion |
| 1559 | 퍼센트 | percent |
| 1560 | 페이지 | page |
| 1561 | 펜 | pen |
| 1562 | 펴다 | spread, stretch |
| 1563 | 편 | side, episode |
| 1564 | 편지 | letter |
| 1565 | 편하다 | comfortable, easy, convenient |
| 1566 | 평양 | Pyongyang |
| 1567 | 평일 | weekday |
| 1568 | 포도 | grape |
| 1569 | 포장 | packing |
| 1570 | 표 | table, ticket |
| 1571 | 표현 | expression |
| 1572 | 푹 | deeply |
| 1573 | 풀 | pool, grass |
| 1574 | 풀다 | solve |
| 1575 | 프랑스 | France |
| 1576 | 프로그램 | program |
| 1577 | 프린트 | print |
| 1578 | 피 | blood |
| 1579 | 피곤하다 | tired |
| 1580 | 피다 | bloom |
| 1581 | 피아노 | piano |
| 1582 | 피우다 | smoke, bloom |
| 1583 | 피자 | pizza |
| 1584 | 필름 | film |
| 1585 | 필요 | necessity |
| 1586 | 필요하다 | need |
| 1587 | 필통 | pencil case |
| 1588 | 하나 | 1 |
| 1589 | 하늘 | sky |
| 1590 | 하늘색 | sky blue, light blue |
| 1591 | 하다 | do, say |
| 1592 | 하루 | one day |
| 1593 | 하숙 | boarding house, lodging house |
| 1594 | 하숙집 | boarding house, lodging house |
| 1595 | 하얀색 | white color |
| 1596 | 하얗다 | white |
| 1597 | 하지만 | but, however |
| 1598 | 학 | crane |
| 1599 | 학교 | school |
| 1600 | 학기 | semester |
| 1601 | 학년 | grade, school year |
| 1602 | 학생 | student |
| 1603 | 학생증 | student ID card |
| 1604 | 학원 | academy, school |
| 1605 | 한 | one, one of the ~ |
| 1606 | 한강 | Han River, Hangang |
| 1607 | 한국 | Korea |
| 1608 | 한국드라마 | Korean drama |
| 1609 | 한국말 | Korean language |
| 1610 | 한국사람 | Korean people |
| 1611 | 한국어 | Korean language |
| 1612 | 한국요리 | Korean cuisine |
| 1613 | 한글 | Hangul |
| 1614 | 한번 | once |
| 1615 | 한복 | Hanbok, Korean traditional clothes |
| 1616 | 한식 | Korean cuisine |
| 1617 | 한자 | Chinese character |
| 1618 | 할머니 | grandmother |
| 1619 | 할아버지 | grandfather |
| 1620 | 할인 | sale, discount |
| 1621 | 함께 | together |
| 1622 | 합격 | pass |
| 1623 | 항상 | always |
| 1624 | 해 | year, sun |
| 1625 | 해외 | overseas |
| 1626 | 해외여행 | overseas trip |
| 1627 | 핸드폰 | cell phone, mobile phone |
| 1628 | 햄버거 | hamburger |
| 1629 | 햇빛 | sunshine, sunlight |
| 1630 | 행복 | happiness |
| 1631 | 행복하다 | happy |
| 1632 | 행사 | event |
| 1633 | 허리 | waist, hip |
| 1634 | 현금 | cash |
| 1635 | 현재 | now, current |
| 1636 | 형 | brother (as seen from the younger brother) |
| 1637 | 형님 | big brother (honorific form) |
| 1638 | 형제 | sibling |
| 1639 | 호 | No. ~ |
| 1640 | 호랑이 | tiger |
| 1641 | 호주 | Australia |
| 1642 | 호텔 | hotel |
| 1643 | 혼자 | alone |
| 1644 | 홈페이지 | home page |
| 1645 | 홍차 | black tea |
| 1646 | 화 | anger |
| 1647 | 화가 | artist, painter |
| 1648 | 화나다 | angry |
| 1649 | 화내다 | get angry |
| 1650 | 화요일 | Tuesday |
| 1651 | 화장실 | restroom, toilet, lavatory |
| 1652 | 화장품 | cosmetics |
| 1653 | 화장하다 | makeup |
| 1654 | 확인하다 | confirm, check |
| 1655 | 환영하다 | welcome |
| 1656 | 환자 | patient |
| 1657 | 회사 | company |
| 1658 | 회사원 | employee |
| 1659 | 회색 | grey |
| 1660 | 회의 | conference |
| 1661 | 횡단보도 | crosswalk |
| 1662 | 후 | after |
| 1663 | 후배 | Junior |
| 1664 | 휴가 | vacation, holiday |
| 1665 | 휴대전화 | cell phone, mobile phone |
| 1666 | 휴일 | holiday |
| 1667 | 휴지 | toilet paper |
| 1668 | 휴지통 | trash can |
| 1669 | 흐리다 | cloudy |
| 1670 | 흰색 | white color |
| 1671 | 힘 | power |