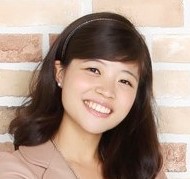 Hello, this is Tammy. Nice to meet you, guys. and welcome to my Korean lesson. Before we begin to this whole course, I would briefly introduce myself and my lessons.

Introducing myself
As I said before, my name is Tammy and I am Japanese. What? Are you japanese? and teaching Korean in English? what's going on?
Yes. Yes, YEs, I can hear you. I am Japanese who grew up in Korea. So, you don't have to worry about my Korean. My Korean is really like a native Korean.
I had lived in Korea for ten years in total. I finished middle and high school in Korea, which I was the only Japanese among all Korean students. So, as you can imagine, automatically my korean improved like a Korean native speaker.
After finishing high school, I went to UC Berkeley in California, and got the bachelor degree in Media studies.
After that, I went to the graduate school of interpretation of Korean and English in Sun Moon University in Korea. Through an intense graduate language program, I was able to deepen my knowledge of Korean in a professional level.
After having all the experiences, I wanted to give Korean learning content to all the students who want to eagerly learn Korean in the world. So, I decided to make this English channel.
characteristics of this channel
The goal of this course is simple: to help people who are completely new to Korean to learn all the beginner level and pass TOPIK Level 2!
What? what is TOPIK?
TOPIK is the abbreviation of Test of Proficiency in Korean. You can think it as the official world-known Korean test. So, this course is specifically designed to pass the Topik level 2.
So if you are preparing for TOPIK, you are right on!! and if you don't, you are also right on! because you will learn Korean thoroughly from my lessons.
First of all, this beginner's course will be a series of about 50 lessons in total.
Also, in this course, you will learn words and grammar while basically using Korean conversational sentences.
If you have a Korean textbook, think that you will learn about one lesson every video. So, what are the characteristics of this channel? Why should I watch your channel among all excellently edited Korean channels? Right! I will tell you three main big characteristics of my channel.
The biggest feature is that you can learn Korean systematically. And the second one is you can maximize the learning experience of not only reading and listening, but also speaking and writing, which are very difficult to accomplish on Youtube. I will explain it later.
And lastly, you can enjoy downloading several texts and taking several quizzes on my homepage for free. Sounds good, right? Ok. I will explain more.
1.Systematic Videos
First of all, the biggest feature is that you can learn all the beginner level of words and grammar systematically on my channel for free.
Specifically, we study basic 1600 words and 80 grammatical expressions, starting from how to read Korean characters.
The standard of this whole course is a level that you can pass TOPIK level 2.
I will explain all the concepts you have to know, so it's easier to understand than reading the text by yourself, and you'll never miss it like on TV because it is on Youtube. It's like taking an online lesson whenever you want.
Moreover, this course is designed to help you learn all the beginner Korean systematically. I want to emphasize the word, "systematic." "Systematic" means "in order." For example, if you don't know anything about math, first you have to know how to write numbers, and after that you learn from addition, subtraction, multiplication and division, right?
You don't suddenly jump into division without understanding addition, subtraction and multiplication. Same as math, in order to learn a language effectively, there are certain efficient steps for students. and I know all of that.
In other words, even if you start Korean from no knowledge whatsoever, you can finish learning all the beginner level just by looking at the playlist of this course.
So, the order of learning is crystal clear and super super efficient! This is the greatest strength of my channel.
2.Improving four essential skills
Secondly, in order to maximize the efficiency of learning, I spell a little bit of magic throughout the lessons. The magic is, you can improve four language skills at once per lesson.
In order to be fluent in Korean, you have to improve writing, reading, speaking and listening, right? Those are four language skills.
If you read and listen to my video, there is a next step where you can speak out loud and write what you have learned through the lesson.
In addition, I will give you homework! What a nice teacher I am! For example, I will ask you to write a short one or two sentences using the grammar you have learned and write it in the comment section. I will check and read every comment you send me!! And I will also ask you to memorize 40 words for every lesson.
Free download
The third feature is that all Youtube videos are linked to my homepage.
So, what you have learned from my Youtube video is covered in the same text on my homepage.
Specifically, you can see the full text of my Youtube script, PDF file of vocabulary list, grammar list, Hangul table, 4 choice quiz of all beginner words, small tests,and final examination etc.
Furthermore, when it comes to vocabulary learning, the four-choice vocabulary quiz on my homepage is really just great.
Usually, many people memorize vocabulary by looking at words or writing them. If you are such a person, please go to my homepage and try the 40-word 4-choice quiz at the end of each course.
In addition, in my course, I put a small test of grammar every 5 lessons. This test is also available on my homepage for free.
Moreover I will give the certificate of completion!!But, it is not going to be easy. You have to pass the final exam. The final exam!! Sounds so scary, right? The questions are similar to the actual questions on the TOPIK level 2.
Therefore, if you pass this, you can be proud and show it to your family and friends that you finally became the master of Korean.
OK. So I told you about three major benefits you can get from my channel. One is systematic lessons, the second is you can enjoy not only listening and reading, but also actively involved in writing and speaking. The last one is you can get free texts and quizzes from my homepage.
I wanted to create a place where you can learn Korean in the shortest time possible. This is why I teach Korean on Youtube.
By all means, study all the courses, pass the final exam, get a certificate of completion, and become a master of Korean!
And you all shall be successful!
그럼 오늘도 행복 가득, 웃음 가득한 하루 되세요! 한국어 화이팅, 화이팅, 화이팅!!